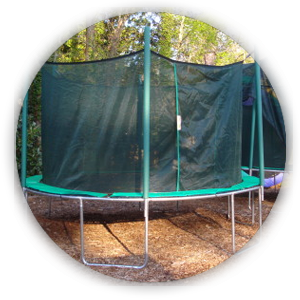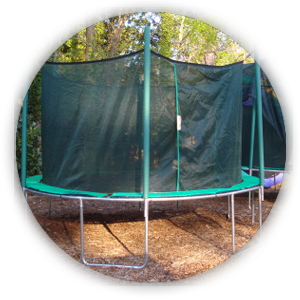 Trampoline with Safety Enclosure… SAFETY First!… Simply the BEST Safety Netting Design Available!
Safety netting system actually stitched directly to jumping mat for maximum safety netting design.
SAFETY NET CONNECTED "INSIDE" THE SUPPORT POLES!
ASK WHY THIS IS A BETTER SAFETY DESIGN
NEW! TRAMPOLINE COVER….GREAT TO KEEP TRAMPOLINE CLEAN…
"BONUS"…. JUMP IN THE SHADE!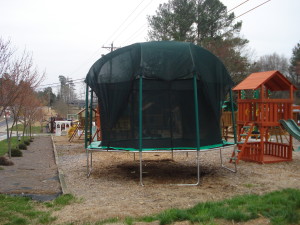 16′ Trampoline with safety cage & new optional debris & leaf cover…. call now! 770-569-7772
Trampoline Sizes Available
12′ Round! ~ 13.6′ Round! ~ 16′ OCTAGON SHAPE!
Stronger Construction with a 10 YEAR WARRANTY!
Great for Gymnastics, Sports, Cheerleader Practice… & FUN!
13 Gauge Steel! (thick as nickle – very strong!) 10 Yr. Warranty!
Healthy High Aerobic Fitness That's All Fun and Games
Rebound Aerobics is one of the most efficient and effective way to exercise. Adults receive a low-impact high aerobic workout they can get in just minutes.
Kids are challenged to develop – agility, quickness, balance, coordination and endurance! Helps in ANY sport activity! Great Investment!
Getting a great workout has never been so much fun!
Call now for best pricing = 770-569-7772
New Fun Accessories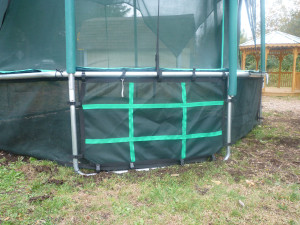 Soccer/Baseball Pitching Target…
Great for practicing that skill (for any sport) or just plain FUN… ~ Target = $49.99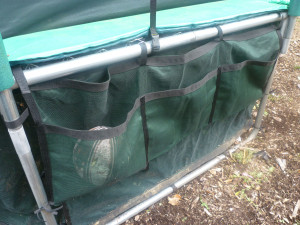 Shoe, Toy & Ball Bag!
Keep it organized and FUN! ~ Shoe Bag = $39.99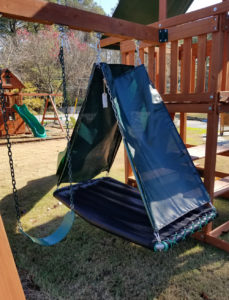 Magic Circles NEW Swing Cave!
Can Hang almost anywhere! Lots of FUN!
Ask for details
770-569-7772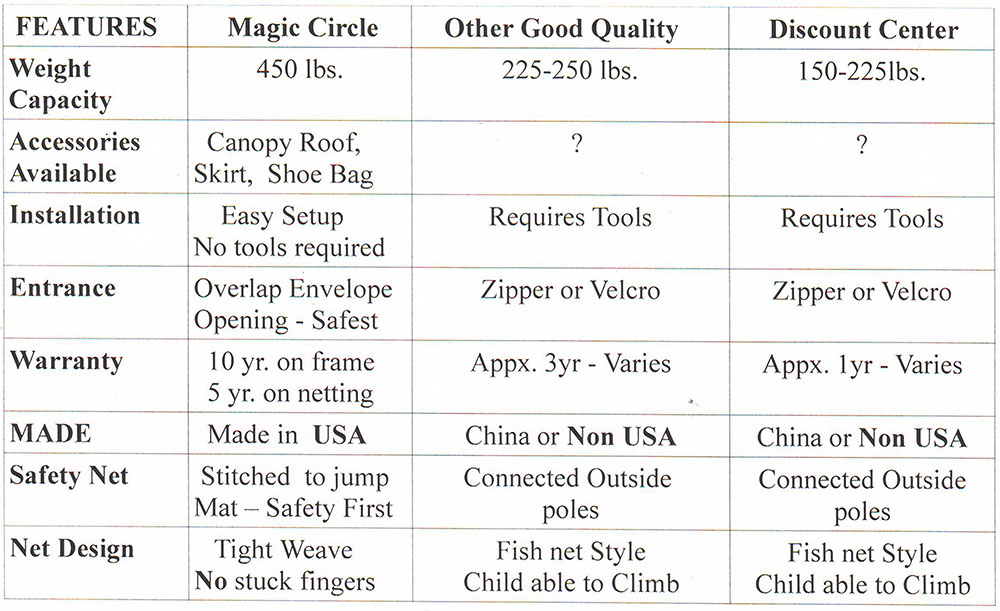 13674 Hwy 9 N

Alpharetta GA 30004
770-569-7772